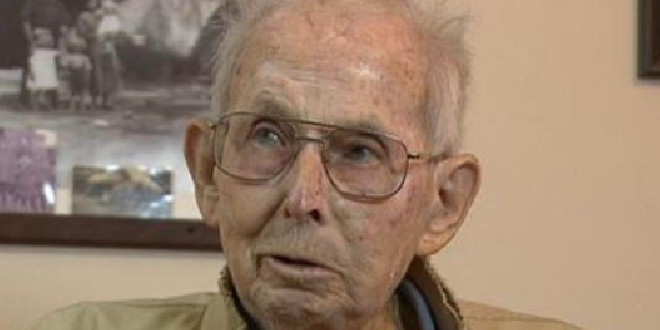 PIC: Seven News
A 94-year-old war veteran from Pinjarra had his wallet and $1500 cash stolen after he gave a man a glass of milk.
A young man appeared in Ernie Allan's doorway on Tuesday asking for a cup of milk.
The World War 2 veteran invited him in and it wasn't until the next day that he realised his wallet was missing.
Mr Allan told The West his door might have been open and he came in and said "I only want a cup of milk, I have run out of milk."
"I said, I think I can fix you up for that and I got a bottle and poured some for him.
"We talked a little bit and then he said, 'I better go', and he shook my hand and away he went."
But Mr Allan won't be out of pocket for much longer thanks to a donation from Macquarie Media and its radio listeners in Perth.
"That's wonderful if you can - for sure, $1500 would be nice," Mr Allan said when told of the news.