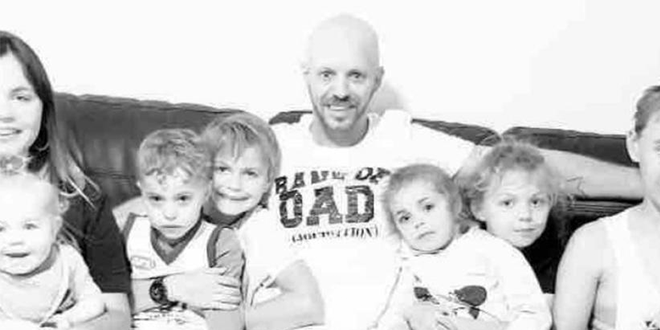 PIC: GoFundMe Website
Police have renewed their call for information into a fatal hit-and-run in Golden Bay November 22, 2020.
Father-of-nine Mathew Neary was found in the early hours of Sunday morning, lying in the northbound lane of Mandurah Road with significant injuries and could not be saved.
This is the only unsolved fatal hit and run incident since 2016.
Detective Constable Ben Rooney from the Major Crash Investigation Section said if you remember seeing anything in that area on that morning you could help solve this case.
"Moments before Mathew was struck by the vehicle a number of vehicles were seen on CCTV footage from local businesses," he said.
"One of those vehicles is a white or light coloured dual cab utility four door and we believe that vehicle has had some sort of interaction with Mathew cause it seemed to slow down on the CCTV footage.
"A second vehicle passed and seems to break fairly heavily on the footage and we believe those two vehicles may know something about the investigation."
Anyone with information can remain anonymous by calling Crime Stoppers on 1800 333 000 or visiting crimestopperswa.com.au
Golden Bay Hit and Run Appeal for Information

This is the only unsolved fatal hit and run incident since 2016. In the early hours of Sunday 22nd of November 2020, Mathew was struck by a vehicle on Mandurah Road in Golden Bay. He died at the scene, leaving behind a large family. If you remember seeing anything in that area on that morning you could help solve this case. You can remain anonymous by calling Crime Stoppers on 1800 333 000 or visiting crimestopperswa.com.au

Posted by Western Australia Police Force on Wednesday, March 3, 2021