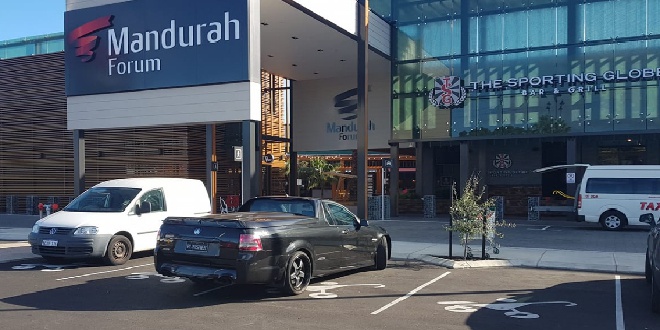 PIC: Mitchell Luke Whitaker
Is this the worst parking job we've seen at the newly redeveloped Mandurah Forum?
SPOTTED: Potentially the worst parking job in Mandurah.
The black Ute with personalised number plate 'Punisher' was captured by a fellow shopper at the Mandurah Forum yesterday.
The car can be seen sprawled across two parents with pram parking bays.
Have you seen a worse parking job around Mandurah?