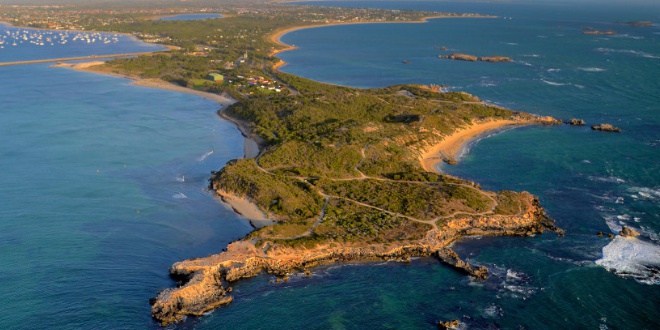 PIC: Cape Peron Coastal Park
There are now calls for the Government to get behind a coastal park project after the Planning Minister rejected a development proposal that would rezone public parkland at Point Peron.
Community members and wildlife experts were delighted to hear Rita Saffioti supported a recommendation from the Western Australia Planning Commission to reject the Mangles Bay canal-marina development.
Over 500 submissions were received against the canal-marina and house development proposal during the planning process, and a wide range of scientists, conservationists, fishers, and members of the local community had spoken out against the project.
Hands Off Point Peron Founder & Spokesperson Dawn Jecks said she was delighted by the outcome because a 'mega-canal' would destroyed homes for penguins and tourism.
"This means the very valuable public asset won't be squandered for housing," she said.
But Ms Jecks isn't celebrating entirely just yet, she said only one half of the fight is down, with attention now turning to making the area an A-class reserve.
"The fights not over, we are now calling on the WA Government to prevent future attempts to urbanise public land," she said.
"[The land] was always intended for the public under stipulations in the 1964 Point Peron Land Transfer Agreement.
"We're urging the government to get behind the infinitely superior and popular tourism and jobs rich Cape Peron Coastal Park option, essentially Rockingham's Kings Park of the South."
Conservation Council of Western Australia Director Piers Verstegen said Minister Saffioti's decision was responsible and showed the McGowan Government was listening to the community.
"The Mangles Bay Marina proposal was always going to present problems for the environment, and a canal estate was never a good idea in this location, but the Barnett Government had taken a particularly concerning approach to the development," he said.
"The proposal would have had serious impacts on fish breeding and feeding grounds for Little Penguins, by degrading water quality in Mangles Bay and impacting seagrass through dredging and nutrient pollution.
"Rejecting this proposal is the right thing to do. It protects jobs in fishing and tourism, it protects the environment, and it responds to the overwhelming sentiment in the community that the development is not wanted."
Mr Verstegen also urged the State Government to look at a coastal park proposal.
"We hope the WA Government will now move ahead to implement the Coastal Park concept that has been developed by the local community as a responsible and popular way to increase tourism and recreation opportunities, while protecting the fragile environmental values of Point Peron for future generations."
Just last week environment and wildlife experts wrote to the Western Australian Environment Minister expressing their concern of the development and how it would spell out danger for Little Penguin colonies.