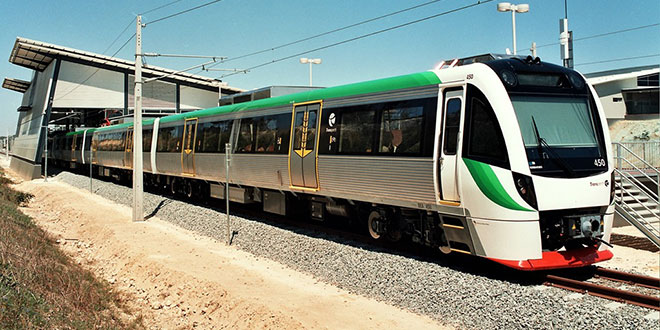 PIC: File
Mandurah Line commuters are being urged to start preparing for a temporary partial closure in December.
Major construction on the METRONET Thornlie-Cockburn Link will mean the line's schedule will change up to 25 days while work is completed.
This will be the biggest ever shutdown of Perth's public transport network with the Mandurah line to close completely between Aubin Grove Station and Elizabeth Quay Station.
Services will run at a reduced capacity between Mandurah Station and Aubin Grove Station.
Transport Minister Rita Saffioti said they want to hear from people about the disruption and how they can minimise impacts on their travel.
"The PTA (Public Transport Authority) will be out talking to commuters and people can also have their say by visiting the Building for Tomorrow website," she said.
"We know this is frustrating but it is also exciting - these works are a key step in constructing the Thornlie-Cockburn Link, which will provide southern suburbs commuters with new transport options in the future, including a more direct connection to Perth Stadium.
"Thank you to all commuters for their patience while we build the infrastructure for tomorrow."
Other travel options will be considered, including encouraging commuters to travel along the Armadale Line and fast replacement bus services.
Work is also being undertaken by the Public Transport Authority to arrange replacement bus services for affected commuters and specific services for key workers, including at Fiona Stanley Hospital.
More information about replacement services and the timing will be made available closer to the shutdown.
Commuters can also have their say by visiting the Building for Tomorrow website.