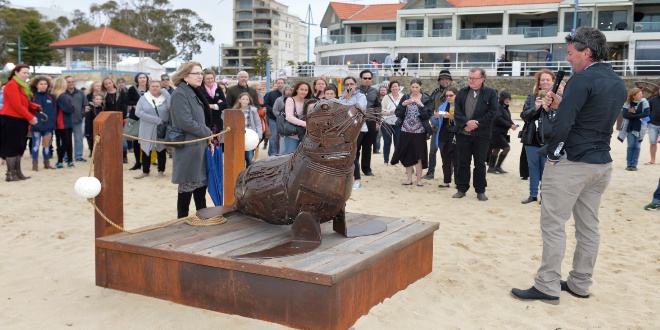 PIC: Supplied
The City has cancelled the awards due to foreshore revitalisation works.
The 2018 Castaways Sculpture Awards have been cancelled as stage one of the Rockingham Beach Foreshore revitalisation works start.
The City of Rockingham council made the decision to cancel the event during the May 22 council meeting, with the popular awards set to be relaunched in October 2019 in the renovated foreshore precinct.
Mayor Barry Sammels said while it was unfortunate to have to take a break in 2018, the event would be back bigger than ever next year.
"The Castaways Sculpture Awards have been a huge hit with the community since first starting in 2008," he said.
"With works on stage one of the exciting Rockingham Beach Foreshore Revitalisation set to begin in June, there would have been a clash between the two which ultimately would have impacted the quality of the Castaways Sculpture Awards.
"Once stage one of the Rockingham Beach Foreshore Revitalisation is complete, the City looks forward to hosting Castaways again and welcoming the community to what will be a fantastic foreshore setting."
Stage one of the project will impact the boardwalk and beach area directly in front of cafes and will be completed by late September 2019.
Construction will shut down during the busy summer period to minimise inconvenience to visitors and businesses, before recommencing in mid-February 2019.