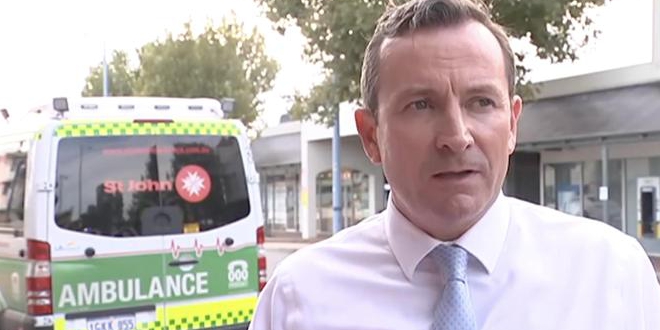 PIC: 7News
Police have arrested a 67-year-old man, following an investigation into a suspicious package being thrown into Premier Mark McGowan's office in Rockingham yesterday afternoon.
It's understood the man walked into the WA Labor leader's office around 3pm yesterday, and threw what looked like a tin foil package and letter under the security screen.
The West Australian report the office was then evacuated, with police and emergency crews locking down the surrounding Val and Harriston streets.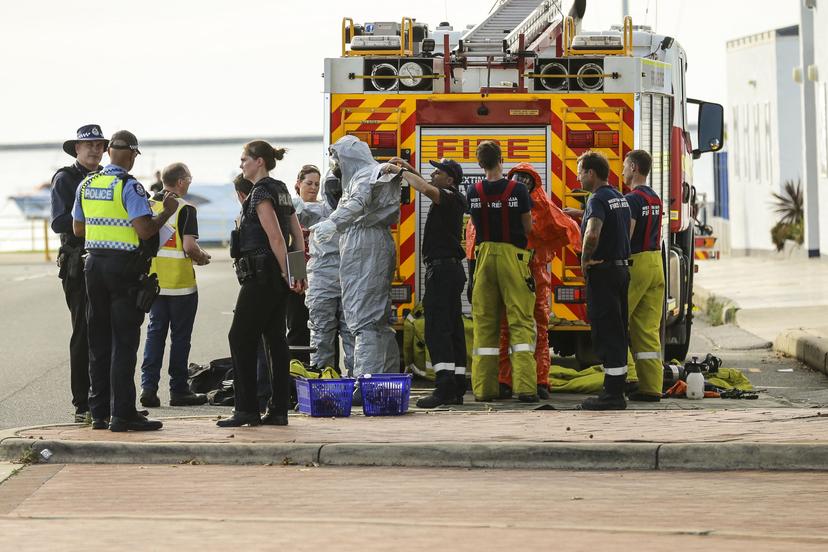 PIC: Credit to Michael Wilson.
Premier Mark McGowan said he was advised inside the foil was some sort of powder.
"Obviously this caused concern and it certainly caused concern for the authorities who obviously went and had to deal with it," he said.
"So the staff then had to be tested for and checked for any sort of chemical residue or anything of that nature because we are obviously in a very heightened environment considering the fact it's the lead up to the election."
Police have since deemed the substance harmless.
Of the staff in the office at the time, the Premier said he had spoken to them this morning and they were fine revealing they were pretty upbeat about it all.
"I just urge everyone out there, in the lead up to the election, to act civilly and decently towards one another and indeed at all times." McGowan said.
The Rockingham man is assisting police with their inquires and at this stage no charges have been laid.
He is also being questioned over a letter and another tin foil package which was delivered to the front desk of Federal Labor MP Madeleine King's office earlier that day.
Liberal leader Zak Kirkup took to his twitter account to condemn the mans actions.
He tweeted: "Any attempted violence or threats like this towards the Premier, his office or any political candidate is abhorrent."
Any attempted violence or threats like this towards the Premier, his office or any political candidate is abhorrent.

The beauty of our democracy is that elections are peaceful - this is a dangerous trend we are seeing worldwide and I condemn it wholeheartedly. https://t.co/irtOaHALAG

— Zak Kirkup (@zrfk) March 9, 2021