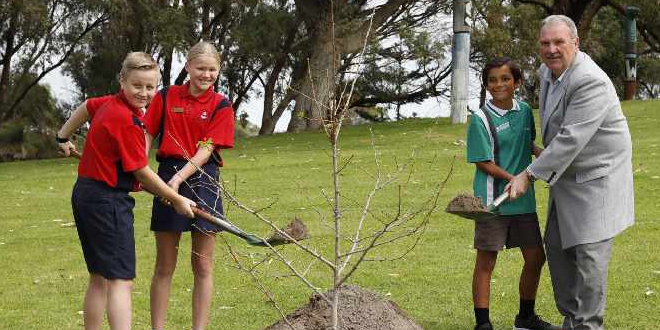 The City of Rockingham has planted a gingko biloba tree at City Park to recognise International Peace Day 2020 and to commemorate 75 years since the atomic bombing of Hiroshima and Nagasaki in Japan.
This is part of the Mayor for Peace program, which is an international organisation of cities from around the world dedicated to the promotion of peace.
The City joined the Mayor's for Peace program in August 2018 through its Global Friendship Committee.
City of Rockingham Mayor Barry Sammels said more than 60 cities in 18 countries have received seeds as part of this International Peace Day initiative.
"The City is proud to be a part of it by planting a gingko biloba tree in the heart of Rockingham," he said.
"With only two gingko trees surviving the Hiroshima blast in 1945, the City is very privileged to have a living piece of history growing in the centre of our community."
Six ginko biloba trees are being planted across Western Australia, one in the City of Rockingham and the others in the Cities of South Perth, Fremantle, Subiaco, Albany and Cockburn.