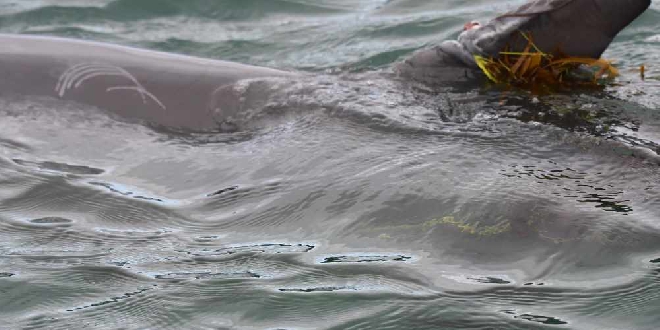 PIC: Mandurah Estuary Guardians/Facebook
Mandurah's Luca the dolphin is entangled in fishing line for the third time this year.
The Department of Biodiversity Conservation and Attractions were called to the Mandurah estuary on Tuesday, and along with volunteers, have been attempting to disentangle Luca.
It has been less than a week since he was last tangled, but this time the line is badly caught around his left pec flipper.
His mother Laika is extremely wary, and despite efforts by staff and volunteers, Laika immediately took Luca off to the ocean today to escape efforts to free him.
Estuary Guardians Mandurah said in a Facebook post that it is the same type of discarded fishing line that injured Luca before.
"We as a community must do more about line and rubbish in our waterways," they said.
"How was Luca able to swim into a large mass of discarded line again so quickly? What can we as a community do about further reducing rubbish and line in our waterways?"
The Estuary Guardians have thanked DBCA for all of their efforts so far to try to free Luca.