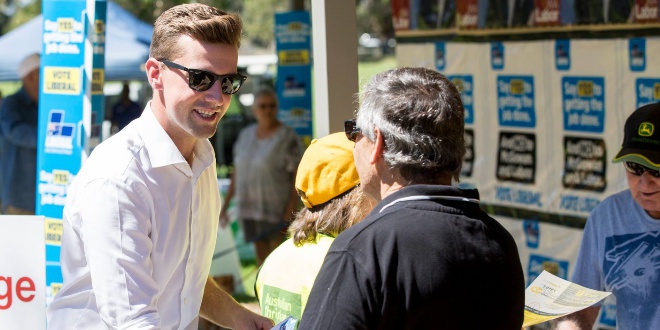 PIC: File
Dawesville MP Zak Kirkup wants the state government to abandon its idea of incorporating the Peel Region into the Metropolitan area to raise revenue.
State Treasurer Ben Wyatt yesterday indicated he wanted to introduce an extension to a land tax that would see investment and commercial properties in the Peel taxed.
The changes would mean The Peel and greater Bunbury areas would become part of the Perth Metropolitan region and be for charged with region improvement taxes.
Zak Kirkup said the initiative will increase the cost for developers to sell land in Mandurah.
Mr Kirkup said the move would turn people off from buying property in Mandurah.
"People who want to buy in the area or build a house will see it'll be a lot more expensive for them to get into our community," he said.
"It's really disappointing, we need more young people in the community, we want more young families here and it seems absurd the government wants to increase the cost of doing that.
"The government wants to tax people who want to live in Mandurah."
Under the proposed changes commercial properties and residential investments with a value greater than $300,000 would be taxed.
The tax would see an extra $7 million raised annually to pay for public open spaces and land needed for roads and other infrastructure.
But the Dawesville MP said the money made of a 'Mandurah Tax' would fund government projects that local residents would not benefit from.
"This money is being raised so we can pay for things like the Ellenbrook train line, things that aren't even in our community," he said.
"This is just increasing taxes on people who live in Mandurah to pay for election commitments elsewhere in Perth and not in our own region.
"We see a consistent pattern from this Government of ignoring Mandurah, we're not getting an expanded hospital, we're not getting a better Police station or improved roads but what they're doing now is rubbing salt in the wound."
Questions have also been raised about Mandurah's eligibility to receive Royalties for Regions funding if the Peel Region joins into the Metropolitan Region.
Mr Kirkup said the Liberal Party believe that the Peel Region is a regional area and if the Government were to move Mandurah into
"I want to make sure we keep Royalties for Regions and keep our regional status."