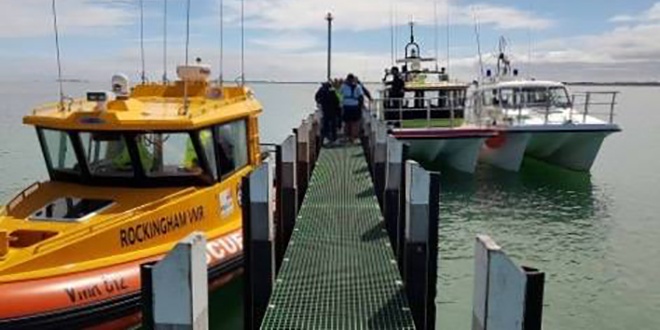 PIC: Fremantle Sea Rescue/Facebook
Tragic news...
Authorities have found a boat and the body of a second man during a marine search near Penguin Island.
The elderly man's body was located shortly after 12pm on Tuesday by search vessels.
It is believed the man and an 81-year-old man were on board a 4.5 metre aluminium dinghy on Monday, when for some reason they became separated from their vessel.
The 81-year-old's body was located on a beach near Penguin Island around 5pm on Monday after boating debris was found floating in the water.
The marine search has been completed.