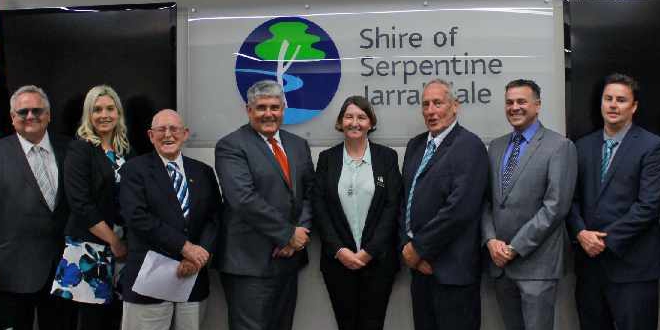 PIC: Supplied
Four new Councillors have been sworn in at the Shire of Serpentine Jarrahdale after they won one of four spots that were up for grabs in the weekend local government election.
Successful candidates were sworn in at a Special Council Meeting on Monday at the Shire's Civic Centre in Mundijong.
The four new Councillors elected to the four available vacancies are Morgan Byas, Rob Coales, Bill Denholm and Keira McConkey.
New Shire President is Michelle Rich while Dave Atwell is the new Shire Deputy President.
Shire President Cr Michelle Rich wanted to thank the retiring Councillors for their service to the community, and said that Council is looking forward to 'getting stuck in' to progressing the Shire's priority projects, and providing strong direction for Serpentine Jarrahdale.
"We've done a considerable amount of community consultation over the last twelve months with respect to Vision 2050 and SJ Real Choices," Cr Rich said. "Now that we have a plan, it's time to start implementing it across the community."
The returned voting rate is generally low for local government elections, with an average of approximately just 27% across the state.
The Shire's returned voting rate for 2017 was 30.7%, which shows and increase on numbers from 23% in 2015 and 22.5% in 2013.
"It's a testament to residents becoming more engaged with their community," Cr Rich said.
"It's so encouraging to know that residents want to get involved and have their say about the things that affect them on a daily basis. Council is excited to work together for the bright future of Serpentine Jarrahdale."
The first Ordinary Council Meeting for the new Council will take place on Monday 27 November, at 7pm in the Council Chambers at the Shire's Civic Centre in Mundijong.