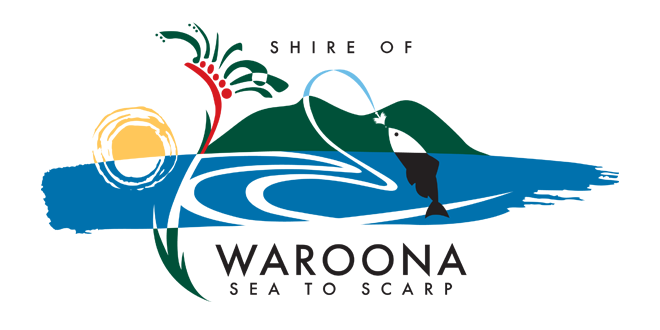 PIC: File.
Read the statement from the Shire.
A comprehensive support program comprising 21 initiatives, was endorsed by Shire of Waroona Councillors at the Special Council Meeting on 14 April 2020.
According to Shire President Cr. Mike Walmsley, the program is focused on supporting those in the community who have been financially impacted due to the COVID-19 pandemic.
"We are not only facing a health crisis, but an economic crisis as well and have already seen many retrenchments and stand downs and businesses downsizing and closing.
"We need to protect the future of our Shire and will continue to do all we can to ease the plight of our community," Cr. Walmsley said.
There will be no rate increases for the 2020/21 financial year, including for waste and recycling charges, and other fees and charges will also be frozen for the 2020/21 budget.
Chief Executive Officer Mr. Dean Unsworth will be able to implement deferred payment plans and waive interest under $1,000 for those significantly affected by restrictions imposed to slow the spread of COVID-19.
Council supported full refunds on all cancelled bookings at Shire properties or facilities and will support and encourage projects that increase and promote volunteerism and community connectedness, including arts and social programs.
The Waroona Recreation & Aquatic Centre will remain closed until 30 September 2020 subject to review closer to the proposed reopening date, with savings built into the Shire's budget to support relief efforts. There will be no salary increases for employees on fixed-term contracts until mid 2021 or increases to Elected Member allowances.
Inspection fees for small businesses have been waived until 30 June 2021 and the Shire's Purchasing Policy has been amended for the duration of the COVID-19 state of emergency, to further support local businesses by increasing the local price preference as follows:

• 15% for purchases up to $100,000 (ex GST) - increase from the current 10%
• A flat $15,000 for all purchases between $100,001 and $150,000 (ex GST) - increase from the current $10,000
Leases and rental payments have been suspended between 1 March and 31 August 2020 subject to further extension.
The Shire will aid creditor cash flows by shortening its payment terms from 30 to 15 days and a range of payment options will be available to debtors experiencing hardship in making their payments to the Shire.
Community grant schemes will be reviewed for 2020/21, in collaboration with funding partners, with a view to support not-for-profit organisations facing hardship. Council policies will also be reviewed to remove prohibitive restrictions.
"To assist small and medium sized businesses to evolve and survive during the pandemic, through delegation of authority arrangements for planning approvals and associated decisions, Council has ensured that the Shire can respond swiftly and with minimal regulatory, administrative and financial burden for businesses.
"This enables small and medium sized businesses to lawfully operate with temporary changes of use during the COVID-19 pandemic, approvals for which will be acquired through an express approval service.
"This applies to restaurants or dine in cafes which are now operating or are planning to operate solely through takeaway or home-delivery services.
"The decisions further allow for other temporary uses likely to evolve as businesses adapt in response to measures taken to combat COVID-19," Cr. Walmsley said.
Planning fees and the Shire component of building application fees will be waived for small and medium sized businesses initially until 30 September 2020.
"In these times of isolation and hardship, we can be comforted by the strength and resilience of our community and we can get through this together.
"If you are going through a tough time or own a business that needs support, please get in touch with Shire officers on 08 9733 7800 or warshire@waroona.wa.gov.au," Cr. Walmsley said.