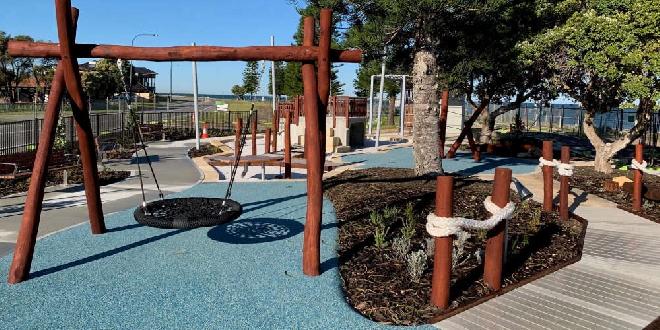 A new play activity area has been constructed as part of the project. PIC: City of Rockingham
Works are complete on the Shoalwater Reserve Activity Node project.
Starting in May, the Shoalwater Reserve Activity Node, on Arcadia Drive, was the first part of the City's Safety Bay Shoalwater Foreshore Master Plan, which provides a vision for the foreshore over the next 20 – 30 years.
The project included the installation of a new shared use path, construction of a new play activity area and resurfacing of the existing car park.
New picnic shelters and barbecue facilities have also been installed, while a new beach access ramp has been built.
A key element of the project is an award winning sculpture from the City's Castaways Sculpture Awards.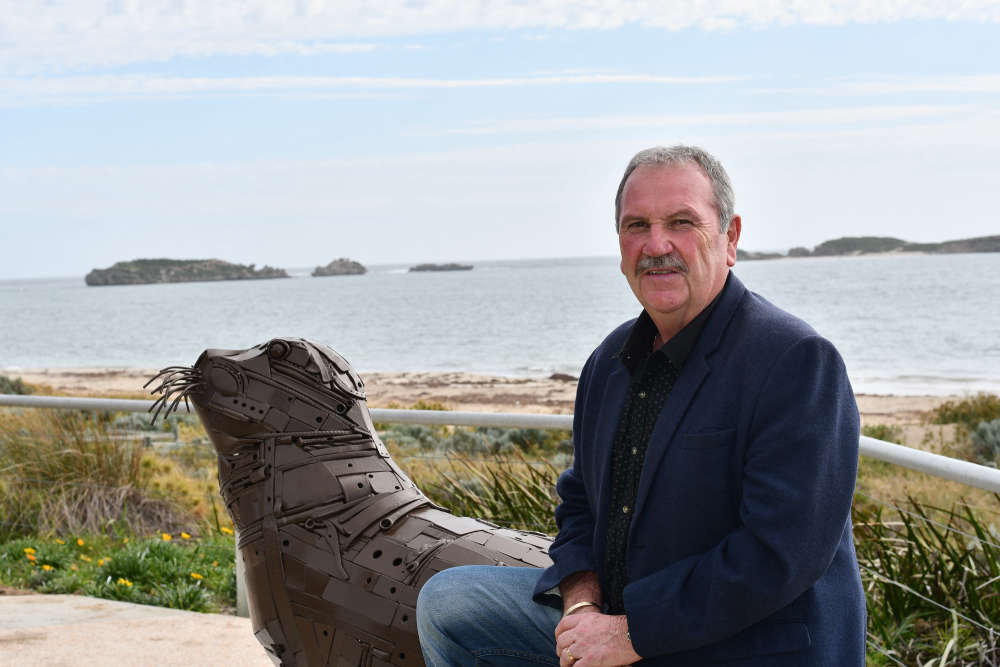 Mayor Barry Sammels at the Shoalwater Reserve Activity Node with Scrappy the Sea Lion. PIC: City of Rockingham.
Scrappy the Sea Lion by local artist Andrew Wilmott, which won the 2017 People's Choice Award, has been strategically placed at Shoalwater Reserve facing towards Seal Island.
"Shoalwater Reserve has been a popular beachside attraction to the community for many years, and the works carried out by the City have aimed to enhance the foreshore experience for the local and wider community," Mayor Sammels said.
In the coming weeks the finishing touches to the project will be added with the installation of lighting throughout the reserve.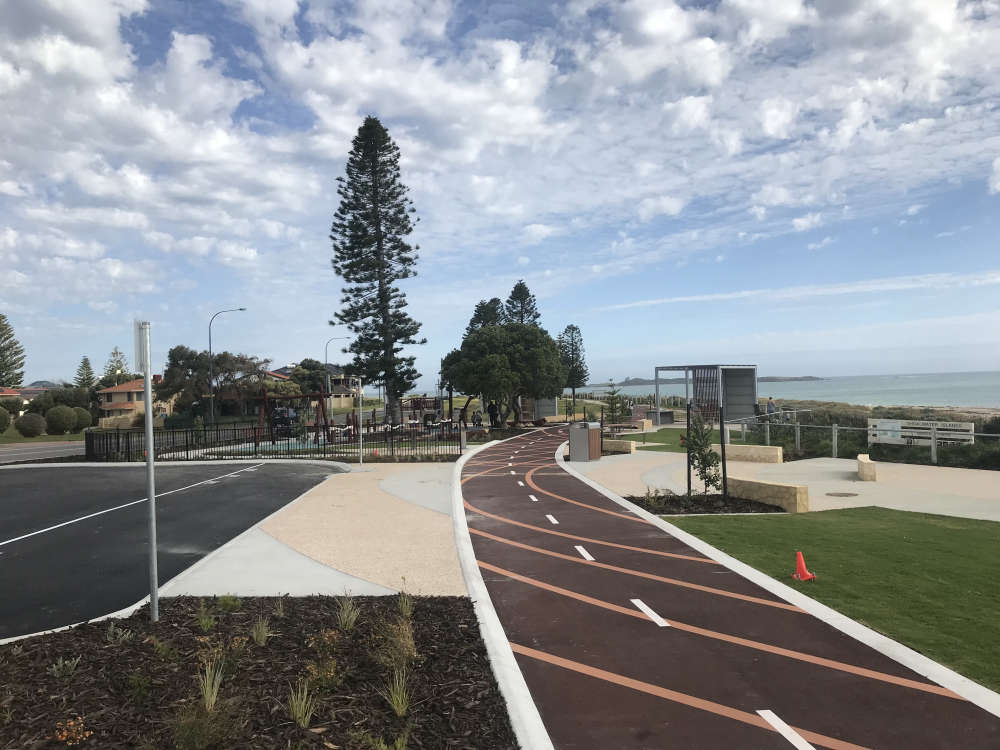 A shared use path has been constructed. PIC: City of Rockingham.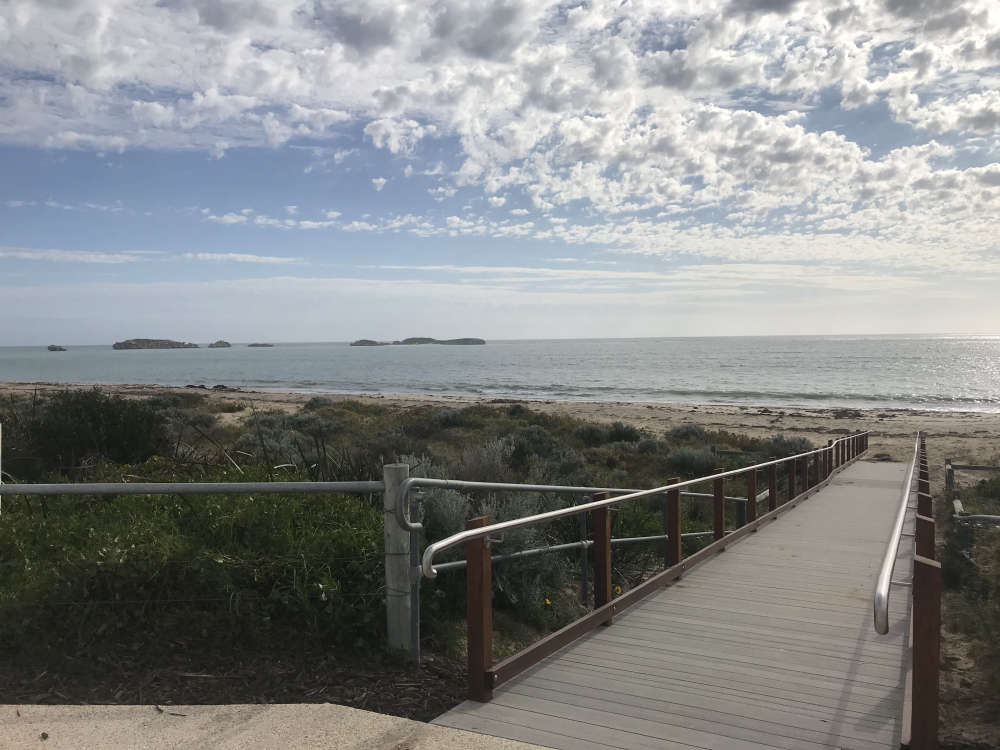 The new beach access ramp will provide ease of access for community members. PIC: City of Rockingham.