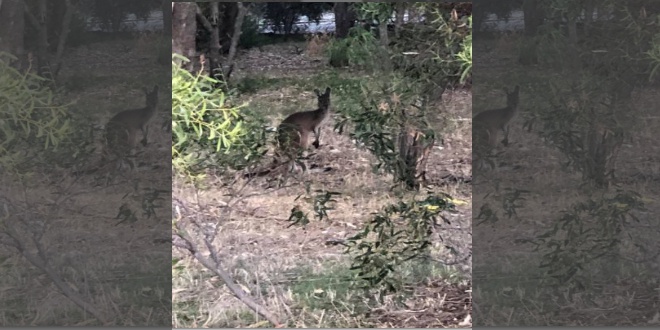 PIC: Jenny Brown
A resident has been left sadden after she found a baby kangaroo with its head removed at the end of her Halls Head street on Friday.
Jenny Brown is concerned the person who decapitated a Joey could strike again.
The Halls Head resident said when she noticed a kangaroo at the end of her street on Friday but when she returned home the same roo had not moved.
Upon further inspection she discovered a baby kangaroo on the ground with its head cut off.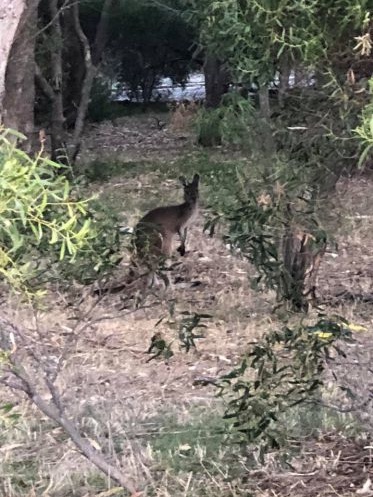 She told Seven News what she found was "sad" and "very disturbing".
Mrs Brown said she couldn't bring herself to take a picture of the dead animal, but did capture the adult kangaroo, who'd been standing over the deceased animal for more than 45 minutes.
It was reported to City of Mandurah rangers who've since removed the body.
"This could be happening all the time, if there is somebody going around killing our wildlife we need to do something about it," she told Seven.
The joeys' head was not found during a search in bushland at the end of McLarty Road, meaning whoever cut it off may have taken it.
Last week the RSPCA revealed the suburbs with the most cases of animal cruelty reported, Mandurah made the top 10 list with 21 reports so far this year.