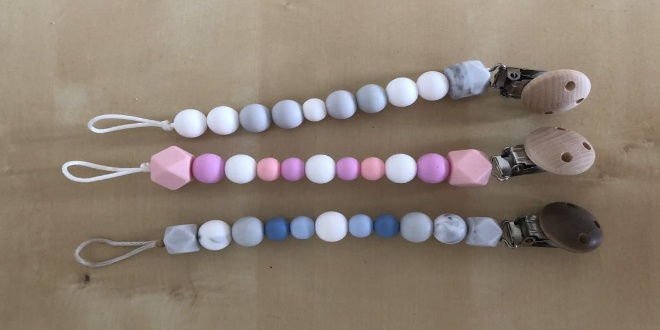 PIC: Facebook / Teenee Tot
Teenee Tot has recalled its dummy chain products after they failed to meet consumer safety requirements.
The Victorian based company has recalled its baby dummy chains after it was discovered the product does not comply with industry standards.
The product exceeds the required length, and small parts are able to be detached.
There is concern that small parts could detach from the chain during use and pose as a potential choking hazard.
Under Consumer Protection Notice No. 34 of 2011 the product does not comply with the requirements of the ban on baby
dummy chains with unsafe decorations.
If you own one of the chains you can contact the company to receive a full refund of the purchase price.
You can contact Teenee Tot at info@teneetot.com