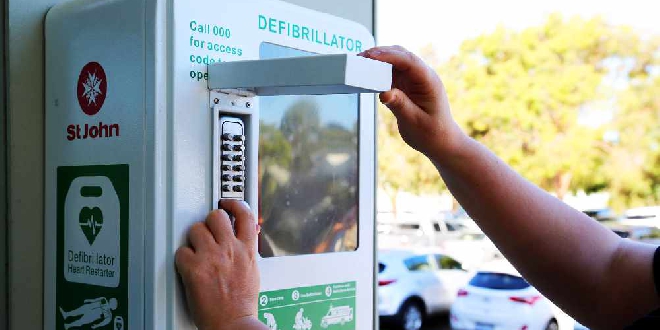 PIC: St John WA/Facebook
St John WA is pushing for a number of local suburbs to be equipped with a public defibrillator.
Central Mandurah, Halls Head, Erskine, Warnbro, Safety Bay and Baldivis have been listed as some the communities that will benefit most from having the life-saving device.
According to St John, when someone has a cardiac arrest, their chance of survival drops by 10 per cent for every minute a defibrillator is not used.
In Western Australia, cardiac arrest is one of the leading causes of death, while more than 33,000 Australians die from cardiac arrest each year.
St John have a new initiative called 'Defib Drive', which is a collaborative community project to put more defibrillators within reach.
To donate, and for more information, visit stjohndefibdrive.com.au.
Money donated will go towards providing locations across the state with public defibrillators.