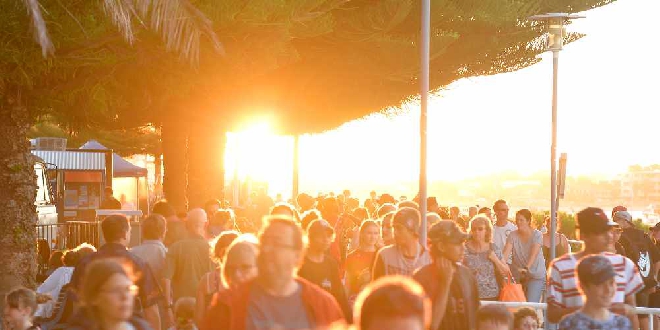 PIC: City of Rockingham
Local residents are being encouraged to take advantage of a series of free events in Rockingham.
The Summer Series events are free, family-friendly, smoke-free and alcohol-free running from October until the end of March 2020.
There are a range of exciting activities and events planned, providing the community with a chance to engage and connect with fun, free activities at the City's foreshore reserves and parks throughout the warmer months of the year.
All activities are suitable for families and are held in an alcohol and smoke-free environment.
Mayor Barry Sammels said the City's Summer Series represented a fantastic opportunity for families to get outdoors and connect with each other.
"The City's Summer Series has grown into a hugely popular annual program that gives residents the chance to enjoy a number of events and activities in a family-friendly atmosphere," Mayor Sammels said.
"We have events for all different tastes, so whatever your age or background, there is truly something for everyone.
"This summer there will be more events than ever happening at the recently revitalised Rockingham Beach Foreshore, so I encourage all families to head out and attend some of the fun events on offer in this Summer Series."
The City's Summer Series program for October and November is as follows:
Teddy Bears' Picnic
Date: Wednesday 23 October
Time: 9am – 11.30am
Location: Fantasy Park, Rand Ave Reserve, Waikiki
Description: Presented in partnership with the Rockingham Early Years Group this event is for children aged five and under. There will be children's activities, rhyme time, a cuddly animal farm and first birthday celebrations for Widi, the Paint Rockingham REaD penguin mascot.
Foreshore Celebration
Date: Saturday 26 and Sunday 27 October
Time: 11am – 8pm both days
Location: Rockingham Foreshore
Description: Come and celebrate the recently revitalised foreshore with street performers, aerial acts, mermaids, unicorns, camels, silent discos, drumming circle and a community lantern parade. The Castaways Sculpture Awards Exhibition is also being held simultaneously at the beach along with the finals of the Act-Belong-Commit Breakthrough Music Competition.
Tai Chi Classes
Date: Every Tuesday morning
Time: 7am – 8am
Location: Beach Bowl, Rockingham Foreshore
Description: Enjoy tai-chi with local qualified tai chi instructor Peter Balde. Suitable for all ages/skill levels, no experience needed.
Yoga Classes
Date: Every Thursday night
Time: 6pm – 7pm
Location: Beach Bowl, Rockingham Foreshore
Description: Hosted with a local qualified yoga instructor from Soul Coast Yoga. Suitable for all ages/skill levels, no experience needed.
Soulful Sunday
Date: Sunday 3 November
Time: 5pm – 6.30pm
Location: The Lookout, Rockingham Foreshore
Description: Enjoy a performance from a Blues Brothers tribute band.
Watch and Have a Go Sporting Event
Date: Saturday 9 November
Time: 10am – 12pm
Location: Rockingham Foreshore
Description: An all-inclusive event where visitors can watch a volleyball demonstration and then have a go for themselves.
Furry Friends Fun Day
Date: Sunday 17 November
Time: 9am – 1pm
Location: Rockingham Dog Club, Bungaree Oval, off Crater Place Rockingham
Description: Bring a furry friend and learn about responsible pet ownership, watch dog agility shows, talk to City Rangers, visit pet stalls, interact with rescue groups, get vet checks, enjoy a sausage sizzle, and learn more about cheaper microchipping.
Beach Plaza Markets - Summer Essentials and Entertainment
Date: Sunday 24 November
Time: 12pm – 4pm
Location: Beach Plaza, Rockingham Foreshore
Description: Explore a range of stalls selling summer items. There will also be entertainment from Mr Magic and living statues.
Kite Festival
Date: Saturday 30 November
Time: 10am – 4pm
Location: Rockingham Foreshore
Description: Experience a sea of colour as more than 400 kites descend on the foreshore. There will be animal kites, singers, dancers, drummers, a giant maze and a kite making workshop.
Details for events being held from December to March will be provided at a later date.