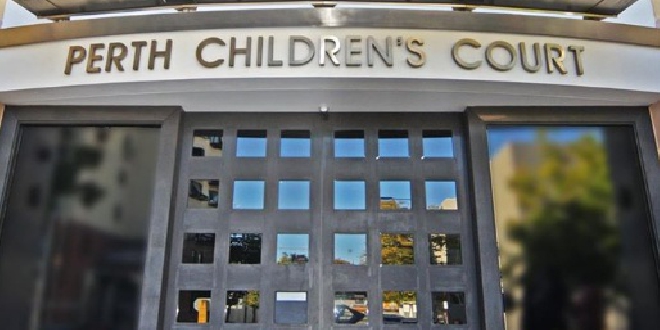 PIC: WA Police/Facebook
A 16-year-old boy is facing a string of charges in the Perth Children's Court after allegedly avoiding a booze bus in Baldivis and leading police on a chase ending with a crash that injured an officer in Parmelia.
The teenager was allegedly the driver of a Holden Commodore which sped off from a booze-bus along Safety Bay Road and onto the Kwinana Freeway yesterday afternoon.
Police said they aborted the pursuit after seeing the Commodore contravene a red traffic signal on Kulija Road in Baldivis.
The car was spotted later in the day, sparking a chase through Kwinana and Parmelia.
It is alleged the driver of the Commodore drove onto the incorrect side of Sulphur Road and rammed an unmarked police vehicle that was parked on the correct side of the roundabout at Sicklemore Road.
The impact caused significant damage to both vehicles.
The driver of the police vehicle received leg injuries and was conveyed to Rockingham Hospital for treatment.
The driver of the Commodore received minor injuries and was also taken to Rockingham Hospital for treatment.
It is further alleged the Holden Commodore was stolen from a home in Leda on Tuesday morning.
The 16-year-old boy from Bentley is facing a total eleven charges including reckless driving, stealing a car, burglary and an act or omission with intent to harm.
He is due to appear in the Perth Children's Court today.