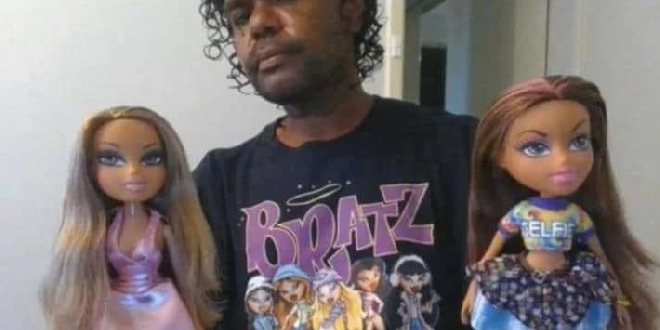 Terence Kelly's social media pages revealed he collects Bratz dolls. PIC: Facebook
A 36-year-old man has pleaded guilty to kidnapping four-year-old Cleo Smith from her family tent.
Terence Kelly appeared in the Carnarvon Magistrates Court via video link from prison on Monday morning where he pleaded guilty to the charge of child stealing.
He admitted to taking Cleo from the Blowholes Campsite in October and holding her captive for 18 days in his Carnarvon home.
She was rescued by detectives on November 3.
Another charge of assaulting a public officer has been adjourned.
Kelly will next appear in the WA District Court where a sentencing date will be set.