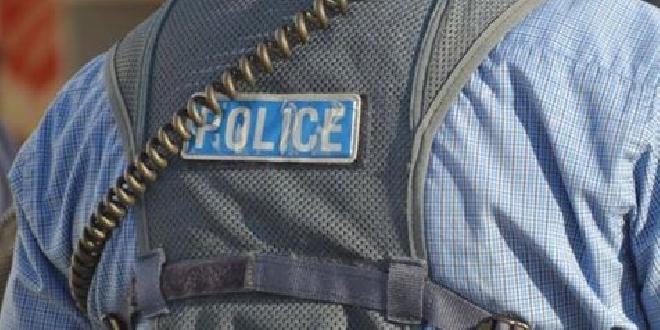 PIC: File.
Mandurah Detectives have charged two men with several offences after an evade police incident yesterday, 16 April 2020.
Around 10am, a Ford Falcon sedan with false number plates was sighted travelling along Pinjarra Road in Mandurah. Police lost sight of the vehicle before sighting it a short time later on Teranca Road in Greenfields.
Police activated their emergency lights and sirens and it is alleged the driver of the Falcon failed to stop travelling along Pinjarra Road, Husband Road, through a carpark, and onto the Kwinana Freeway.
It is alleged the Falcon continued through various suburbs before the driver crossed to the incorrect side of the road on Pinjarra Road and hit a police vehicle. The driver was arrested as he exited the vehicle.
During a search of the vehicle it is alleged police located and seized several knuckle dusters, a Samurai sword and a stolen rifle. Inquiries into these items are ongoing.
The driver, a 36-year-old man from Mandurah, is due to appear before the Perth Magistrates Court today 17 April 2020, charged with:
• Reckless Driving to Escape Pursuit by Police;
• Driver of a Vehicle Failed to Comply with a Direction to Stop (Circumstances of Aggravation);
• No Authority to Drive; and
• Drove, Caused or Permitted a Vehicle with a Forged, Replica or False Plate to be driven on a Road.
The 53-year-old male passenger from Barragup has been charged with Unlicensed Person Possess Firearm Ammunition. He is due to appear before the Mandurah Magistrates Court on 8 May 2020.