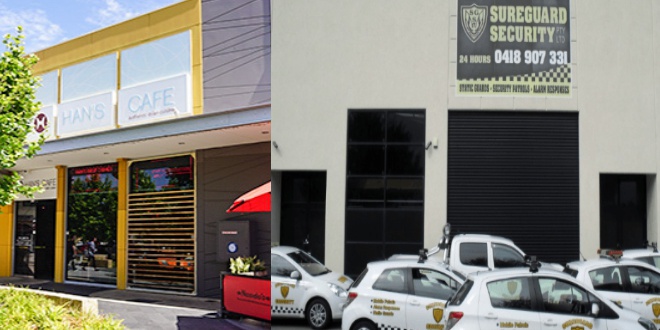 PIC: Files / Hans Cafe
An audit by the Fair Work Ombudsmen has seen three businesses, two of which are in Rockingham, fined during legal proceedings.
Two campaigns conducted by the state's Fair Work Ombudsman have resulted in $388,261 being back-paid to local workers.
An additional $300,491 was recovered after the agency brought proceedings before the courts in respect of three businesses audited during the campaign.
The legal proceedings related to Tac Pham Pty Ltd, who operate a Hans Cafe franchise in Rockingham, Rockingham-based security company Sureguard Security and Phua and Foo Pty Ltd, who operate a Hans Cafe franchise in Armadale.
The three businesses were penalised a total of $161,270 as a result of the court actions.
In February Sureguard Security was fined and forced to back-pay workers more than $200,000 after skipping on penalty rates and underpaying employees since the end of 2014.
Fair Work inspectors assessed the time and wages records of 148 businesses in Armadale, Kwinana and Rockingham in Southern Perth, as well as 147 businesses across Albany, Denmark, Manjimup and their surrounding regions.

Of the 148 businesses audited in Southern Perth, 39 per cent were found to be not complying with their obligations under Australian workplace laws.
It was also revealed 26 per cent of those businesses were not paying their workers correctly, and 19 per cent were not complying with pay slip and record-keeping obligations.
Inspectors uncovered a total of 92 individual breaches across 57 businesses and a total of $40,391 was recovered for 73 workers in the region during the campaign activity.
Acting Fair Work Ombudsman Kristen Hannah said that any instance of non-compliance is cause for concern, and that the Fair Work Ombudsman would continue to use the full suite of tools at its disposal to deal with non-compliant businesses.

"The breaches uncovered by the inspectors in respect of three businesses audited during these campaigns were so serious as to warrant litigation in court, resulting in hefty penalties and back-payment bills," she said.

"We will not hesitate to take firm action against employers who we find to be seriously and deliberately flouting the law, as was the case in these matters.

"Non-compliant businesses in the regions are now on notice, and we will be following up to ensure that they have rectified their issues and remain compliant going forward."
The majority of breaches were found to have occurred as a result of employer errors, such as missing annual wage increases or failing to include the required information on pay slips.
Ms Hannah said there are no excuses for such errors.
"All employers in Australia must be aware of their obligations under Australia's workplace laws. They have a responsibility to ensure they are doing the right thing by their workers," she said.

"The Fair Work Ombudsman works hard to ensure that workplace information is readily available free of charge and accessible to those that need it. We are here to help any business who needs assistance in complying with the law."
Inspectors also issued 14 on-the-spot fines, 12 formal cautions and four compliance notices during the course of the campaign.