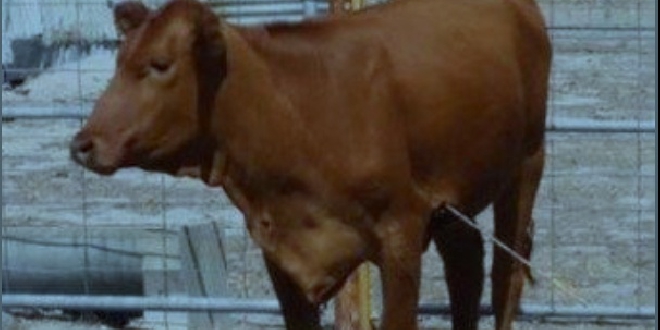 PIC: Supplied
The RSPCA is appealing for information about unsolved animal cruelty acts including in Lake Clifton where a cow was shot with an arrow.
On the morning of Tuesday 26 January 2016, a Lake Clifton resident contacted RSPCA WA after discovering his cow in a state of distress with an arrow in its side.
The cow had been deliberately shot with an arrow at the property on Old Bunbury Road and sadly had to be euthanised as a result of its injury.
Despite an appeal for information by RSPCA WA the perpetrator has not been found and is now appealing to the public for assistance in solving several disturbing acts of animal cruelty that occurred in the last eighteen months.
RSPCA WA Chief Inspector Amanda Swift is hopeful that new information could be the key to cracking these cases and bringing the perpetrators to justice.
"I find it very concerning that the people who committed these disgusting acts of cruelty are still walking around our communities, and have not yet been apprehended," said Ms Swift.
"They could, potentially, be harming other innocent animals; thinking that because they haven't been caught yet they can get away with it.
"We rely heavily on the WA community to be our eyes and ears on the ground, and to report animal cruelty when they see it or hear about it," Ms Swift said.
Information relating to any act of animal cruelty should be reported immediately to the RSPCA's 24-hour Cruelty Hotline (1300 CRUELTY or 1300 278 3589).