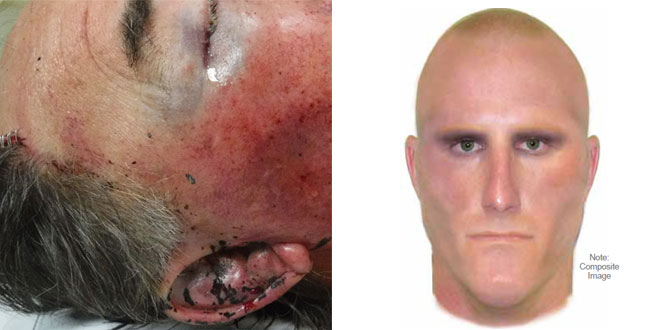 PIC: Supplied
Police have released images of an elderly couple who were assaulted in the front garden of their Oakford home and an image of the man they're searching for.
A 71-year-old man and his 64-year-old wife have been left with serious injuries and scars to show after a man broke into their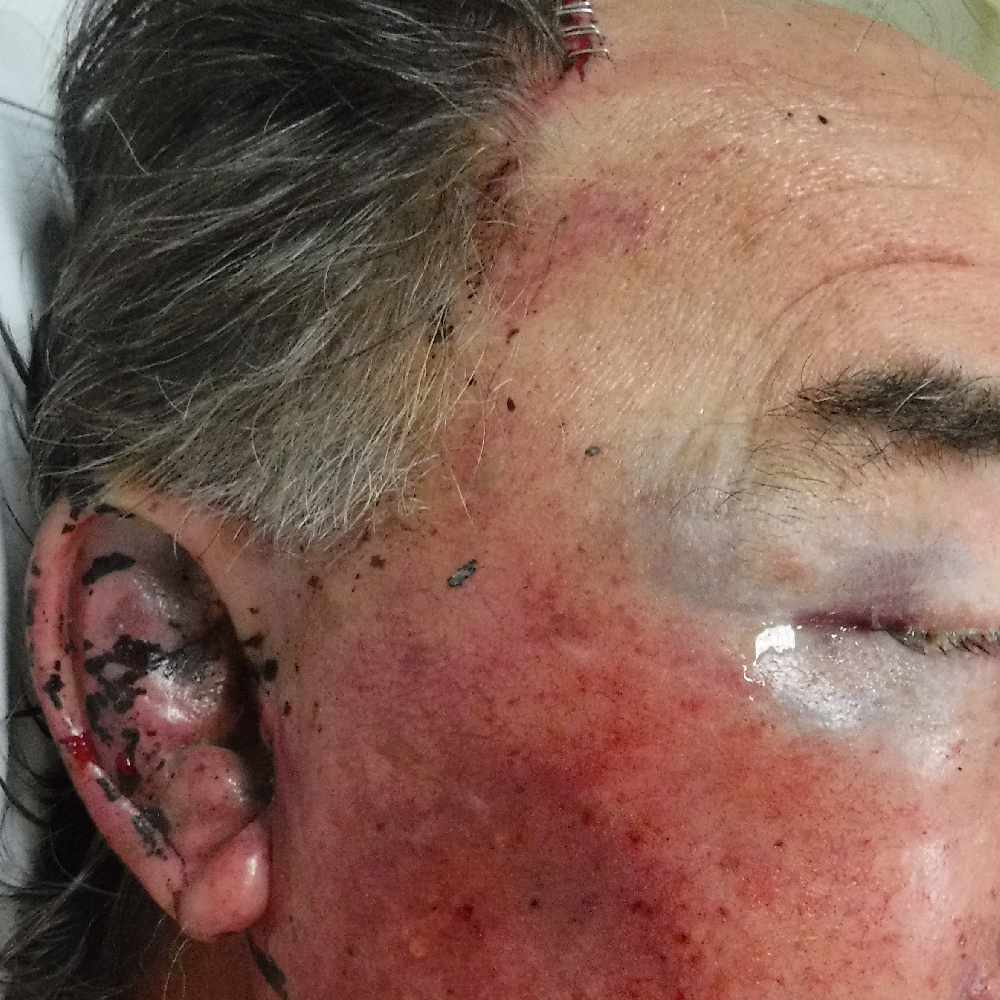 property and bashed the pair.
The grandparents were home on Sunday morning when the male victim was punched to the head several times before being knocked to the ground.
He was taken to Royal Perth Hospital for emergency treatment on head and facial injuries, it is evident from the police images the victim has had his head stapled together.
The full story can be found here.
Armadale Detectives are now seeking information regarding the incident, they want to speak to a man who could help with inquiries.
The man sought by Police is described as fair skinned, in his 30s with short cropped light blonde hair, a medium height and build.
He was last seen wearing a fluorescent orange top.
Oakford and Byford residents are being reminded to check their CCTV and dash cam footage and report any vision of a black Ford Ute to the through Crime Stoppers.