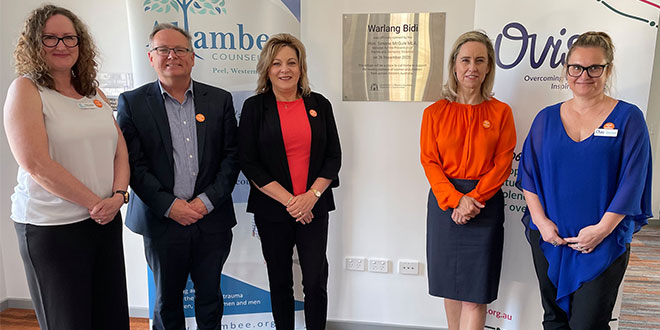 PIC: David Templeman MLA Facebook page
The State Government have officially opened the new, purpose-built family and domestic violence therapeutic women's refuge.
The new $2.5 million refuge, Warland Bidi - Supporting Women and Children, aims to set a new standard for refuges which enables women to live free from violence and have a place to call home.
The name Warlang Bidi means 'healthy path' in the Noongar language and has been supported by elders and the community.
As well as providing accommodation for women and children, Warlang Bidi will deliver co-ordinated and tailored services for women who may be experiencing mental health concerns or harm from alcohol and other drugs.
The refuge will also assist with arranging appropriate care for women with complex health issues and support women whose children have been taken into care.
These services will be delivered in partnership with multi-disciplinary providers including mental health professionals, domestic violence support workers, alcohol and drug counsellors, nurses and other organisations.
"Family and domestic violence is an awful reality for too many women and children in Western Australia." Prevention of Family and Domestic Violence Minister Simone McGurk said.
"It can have serious and ongoing impacts on the health and wellbeing of victims, with intimate partner violence accounting for approximately 5.1 per cent of the disease burden among Australian women aged 18 to 44 years - more so than any other risk factor.
"Warlang Bidi will provide an innovative specialist service for WA women, with or without children, who are escaping family and domestic violence."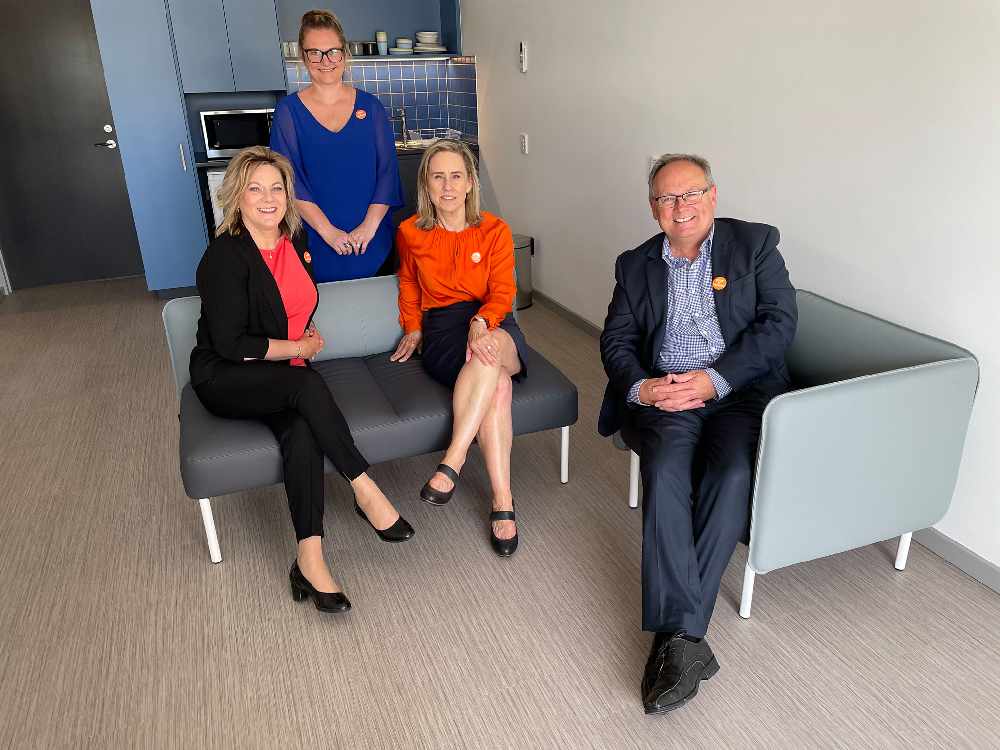 PIC: David Templeman MLA Facebook page.
Mandurah MLA David Templeman said he consulted closely with the Pat Thomas House board, Allambee Counselling and other local service providers prior to the 2017 election, and it became apparent that there was a need for a new family and domestic violence refuge service in Peel.
"I'm very proud that the McGowan Government has now delivered a new refuge for the region that will begin helping women and children who have fled family and domestic violence and are in need of accommodation and support.
"This new therapeutic refuge will provide a vital service in the Peel community, delivering a significant increase in refuge capacity and additional support."
The project was originally six accommodation units for women and accompanying children, but an additional $2 million investment by the State Government has enabled an additional six accommodation units to be built at the site over the next 12 months, effectively doubling its capacity.