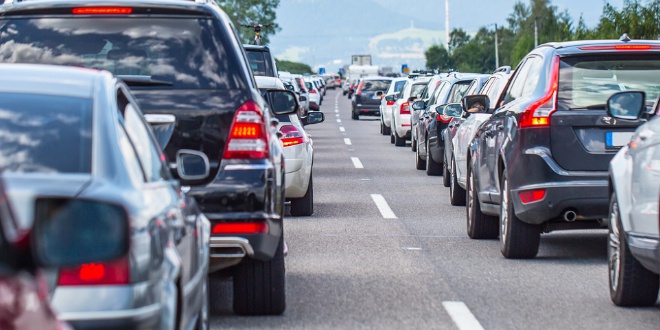 PIC: File.
Failure to move for an emergency vehicle is the most inconsiderate behaviour on our roads, according to a new survey by RAC, with tailgating a close second.
A survey of almost 850 RAC members found almost 80 per cent of drivers rate tailgating as highly inconsiderate, with 65 per cent regularly witnessing the behaviour on WA roads.
RAC General Manager Corporate Affairs Will Golsby said tailgating was not only a common pet peeve but also contributed to traffic jams and increased the risk of having a crash.

"At least several seconds should always be maintained between vehicles to allow enough time to react if the car in front suddenly changes speed or brakes harshly," Mr Golsby said.

"Allowing enough space also helps to maintain a consistent traffic flow, reducing delays and cutting travel time."

Failure to indicate was another habit which provoked frustration for WA road users, with over 70 per cent viewing it as highly inconsiderate.

"Concerningly, more than half of those surveyed regularly witness drivers failing to indicate. This is not only discourteous, but puts you, your passengers and other road users in danger of having a crash," Mr Golsby said.

Other inconsiderate behaviours highlighted in the survey include failure to let another driver in while changing lanes or merging, and using high beams when not required.

"Some of these behaviours may seem trivial, but they can have devastating impacts on our roads," Mr Golsby said.
"The fact that failure to move for an emergency vehicle was rated the most inconsiderate behaviour on our roads highlights the need to better protect those who keep us safe.

"Next time you pass a stranded motorist, road worker, emergency-response person or roadside assistance patrol, please remember to follow Slow Down, Move Over laws to make room for those who need it most."

Slow Down Move Over (SLOMO) laws require motorists passing stationary emergency-response vehicles, including RAC Patrols, to reduce their speed to 40km/h and, if possible, move to another lane.

"We all have a responsibility to ensure the safety of ourselves and each other, and we're urging every motorist to follow the road rules, be patient, considerate and safe," Mr Golsby said.
RAC Driver Etiquette Survey – top five most inconsiderate behaviours on WA roads:
| | |
| --- | --- |
| Behaviour | Proportion of Western Australian drivers who consider these behaviours highly inconsiderate |
| Failure to move left for an emergency vehicle | 83 per cent |
| Tailgating | 78 per cent |
| Failure to use an indicator | 71 per cent |
| Using high beams when not required | 71 per cent |
| Failure to let another driver in while changing lanes or merging | 71 per cent |