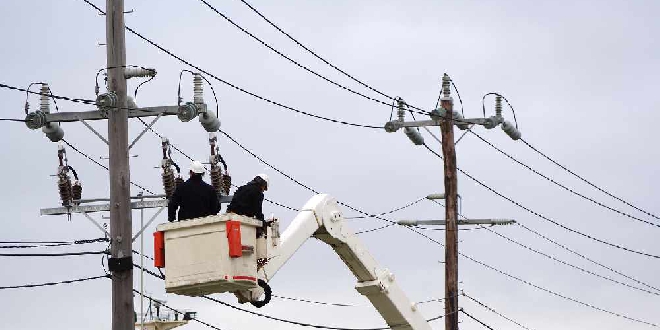 PIC: File
Mandurah residents and businesses on Pinjarra Road have been advised to expect road closures and power outages on Sunday.
Western Power will be replacing 15 poles and old powerlines with new upgraded cable that will be more resilient to environmental impacts that can cause outages.
The $1.3 million works will take place over three consecutive Sunday's starting on June 4, and will see the closure of Pinjarra Road between Sholl Street and Boundary Road from 8am to 5pm.
Western Power Metro Planned Works Manager Lou Tognolini said there is never a good time to be without power but the local staff have worked with the City of Mandurah and Main Roads to ensure the work is done as quickly and safely as possible.
"We are making sure that every available crew will be there to make sure this substantial package of work is finished as quickly as possible. This means a lot of trucks and equipment will be on site, so we needed to place an extra focus on safety for our crews and the community," Mr Tognolini said.
"There are cables that run across the road that need upgrading, which would have closed the road multiple times. We're condensing the closures and outages to minimise the overall traffic congestion and customer impact."
This project is being completed in conjunction with the $3 million undergrounding project that is nearing completion along Pinjarra Road near Furnissdale Road.
The works around Furnissdale Road are being done to improve safety for the commuters after the speed limit was increased to 80km/h in the area.