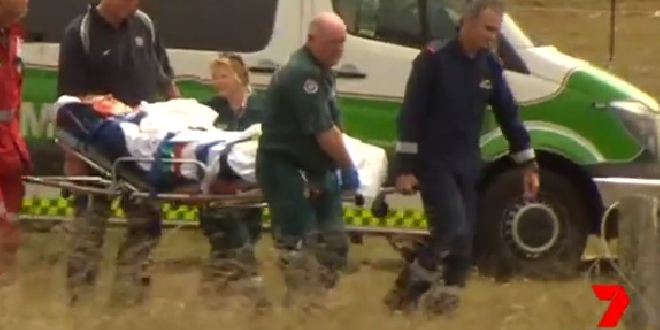 PIC: 7 News
A young woman has been kicked in the head by a horse at a vet centre in West Coolup where she works as a stablehand.
The 19-year-old woman was treated at the scene by paramedics before being flown to Royal Perth Hospital this morning.
Seven News reports her injuries are not believed to be life threatening.
She will remain in hospital tonight so doctors can keep an eye on her condition.