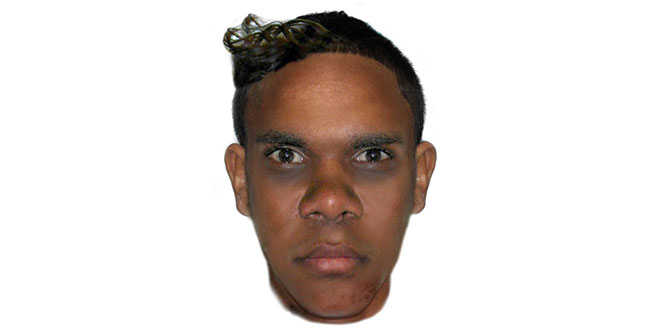 Police are appealing for information about an armed robbery in Wellard where a woman was allegedly threatened with a knife.
Police have released a computer generated image of a suspect they are currently looking for.
He allegedly robbed a female victim at knife-point in Wellard at 7:45am on the September 22.
Nine News reports a 26-year-old woman got out of her car on Kemble Lane and was approached by a young man who threatened her with a knife and pushed her to the ground before taking off with her purse.
He is described as male, dark skinned, late teens early 20s, skinny build wearing a black hooded top with pockets to the front and white grey writing on the left chest (this was long past his thighs and covered his hands.)
He was also wearing faded dark blue jeans.
If you have any information please contact Crimestoppers on 1800 333 000 or Rockingham Detectives on 9550 1408.