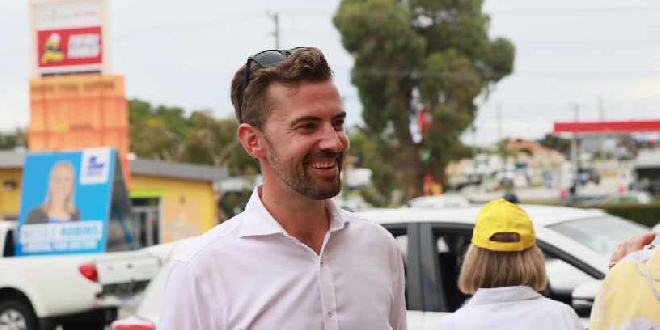 Zak Kirkup has called time on his political career. PIC: Zak Kirkup/Facebook
Zak Kirkup has called time on his political career after losing the Dawesville electorate last night, the first time a Liberal leader has lost their seat in 88 years.
His Labor opponent Lisa Munday proved popular with Dawesville electorate residents, attracting 64 per cent of votes compared to Mr Kirkup's 36 per cent, on a two-party preferred basis.
Mr Kirkup said it was a "very difficult loss" but one he takes "full responsibility for".
"It is a result that guts me obviously, but is one that I think in the greatest interests of our city, indeed in the greatest interests of our State, we must do all we can to support the Liberal Party going forward because we are required as an Opposition," he said.
"When I took up the leadership some 15 or 16 weeks ago, I did so knowing the risks.
"I did so understanding what it may cost. I have been a part of this party since 2004. It is a party I love because I genuinely believe that we offer the best alternative and the best prospect in government. We are now at a crossroads where we must rebuild."
Mr Kirkup said he will no longer continue in parliamentary politics.
"The reality is I think it's important that we rebuild the party as best as we can and from my perspective that means that I will no longer seek office for the Liberal Party," he said.
"Here in Dawesville, it means that I will not be rejoining the Liberal Party room. It means that here the candidate for Labor in Lisa Munday has won, and to her we must accept the result and wish her well in standing up and fighting for Dawsville and Mandurah."
Mrs Munday, a paramedic, was joined at her election party count by Mandurah MP David Templeman, who also won his seat.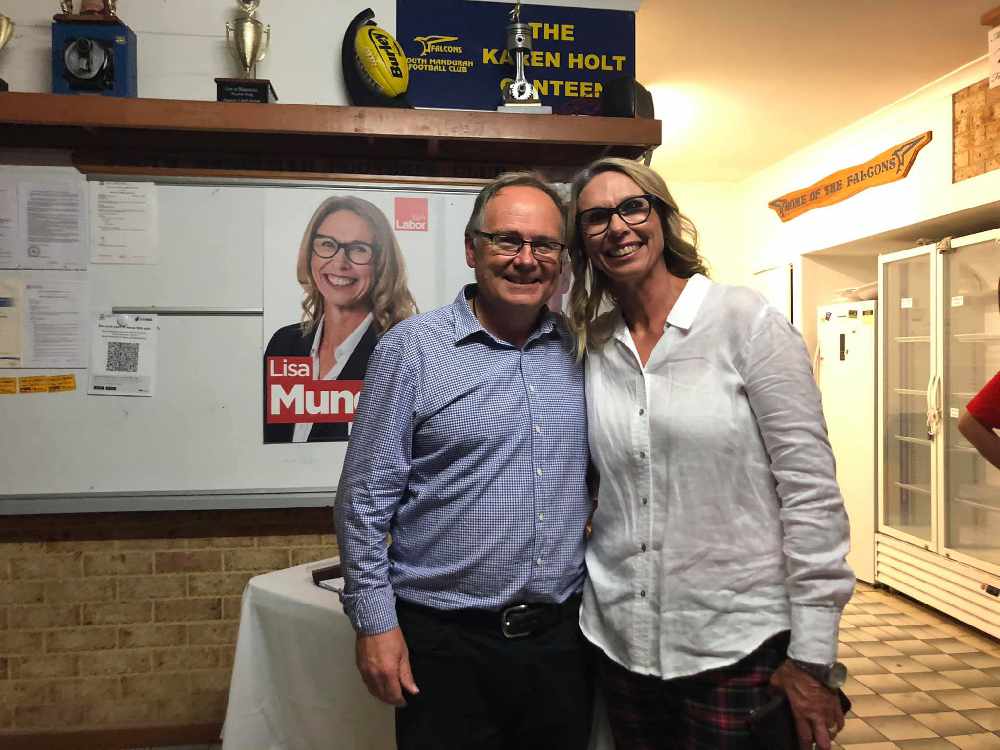 PIC: David Templeman/Facebook