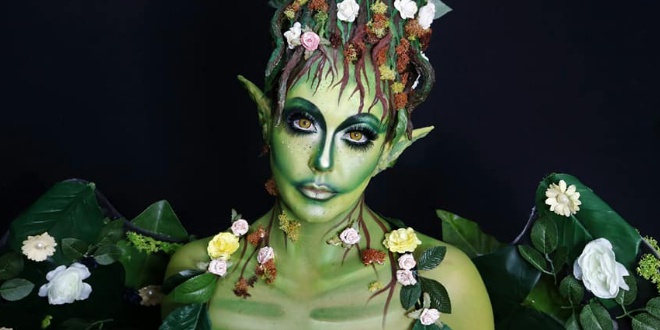 PIC: Facebook / Courtney Hollins
Local mum and makeup artist Courtney Hollins has made it through to the final stages of the Australia Face Awards.
NYX Professional Makeup launched the search to find 2018's makeup artist of the year in March.
Now just days out from a public vote to determine the six finalists, Dawesville beauty blogger Courtney Hollins is hopeful to make it past the top 15 pool.
This is Courtney's second time entering the competition, placing in the top six last year, but she said she plans to go big or go home this time around.
"There's no turning back, it's full steam ahead," the Mandurah mum said.
Artists are given a series of challenges and need to complete original makeup looks and a tutorial video showing their methods.
Hollins was one of only 15 entrants to be selected from hundreds to progress onto the latest round of competition.
"Getting into the top fifteen was a shock, I was like wow that happened really quick," she said.
"I'm now almost with a chance to be in the top six. It's a little bit surreal.
"All of my followers and everyone on social media are stoked for me and they can't wait to support me in the next round."
Ms Hollins won judges over and made her way into the top 30 with her realistic pixelated look.
Courtney said the contest isn't just about having good makeup skills.
"You need to know how to edit accordingly, have proper voice overs and the skills," she said.
"I'm actually known for my mouth Australia wide, I'm a bit of a bogan. As soon as I say I'm from Mandurah people get it."
The local makeup artist is preparing for her next challenge, 'enchanted' with voting to open on June 6.
People can vote for Courtney from June 6 to June 11 with the top six to be announced on June 13.
Six finalists will be flown to Melbourne to present their ultimate makeup tutorial video at Australia FACE Awards show.