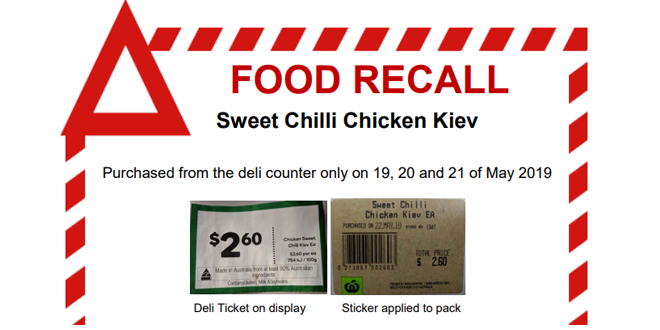 PIC: www.productsafety.gov.au
Consumers are being warned that Inghams Sweet Chilli Chicken Kiev sold at the deli counter at Woolworths stores shouldn't be eaten.
The recall is due to the potential presence of foreign material contamination, blue rubber, in the chicken.
Consumers who have purchased this product from the deli counter in Woolworths stores on 19, 20 or 21 May 2019 should return the product to the place of purchase for a full refund.
Product purchased from the chiller case or freezer is not subject to the recall.
For further information about the recall, contact Ingham Enterprises on 1800 785 940.