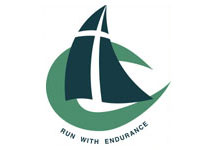 Phone Number: 9520 8200
Address: California Crescent, South Yunderup, 6208
Website: http://www.acbc.wa.edu.au/
At Austin Cove Baptist College, we strive for Excellence!
We believe that all students need to develop, produce and express themselves to the level of their potential, regardless of varying interests and abilities.
In addition to ATAR rankings amongst the highest in the region, we have a strong focus on Performing Arts. Our senior students can learn all aspects of Backstage Production, Live Performance, Circus, Dance, and Music with programmes that engage and teach the disciplines needed for successful public performance. College Productions are Legendary, with packed houses a testament to the professionalism achieved by students. If you missed the 2017 College Production, "The Three Musketeers - The Last Crusade", catch it on DVD available soon via our online store. The college has a well-earned reputation as a centre for drama studies with the top three places in the "2017 Canning Shakespeare Competition" taken out by ACBC students.
In addition to Media Studies, The College Radio Station, ACFM, offers Media students the practical experience and opportunity to learn on-air skills in a real Radio Station that broadcasts across Mandurah on 87.6fm and Pinjarra on 88fm, and soon to be available online.
Other exciting options include Aviation, Woodwork, and a comprehensive Sports program that exposes students to many and varied activities, including an Elite Swimming Academy that can provide pathways for ultimate achievement in this highly competitive sport.
At Austin Cove Baptist College, we provide the Framework, Opportunities, and Motivation for students to be able to reach the peaks of their own personal success and to experience the joy that comes with being the best that they can be. The College offers Quality Education from Kindy through to year 12 from twin campuses in South Yunderup. A child-care centre has also just been approved and will also be on offer soon.
Colleges fees have been slashed for 2018, making Quality Private Education for all ages more affordable than ever*. (*Kindergarten $2400 – Pre-Primary to Year 6 $ 1700 – Secondary $2500).
Austin Cove Baptist College is a positive Bully-Free environment with an emphasis on Encouragement, Safety, and Respect. Make an appointment to view the campus and chat with our Principals anytime.