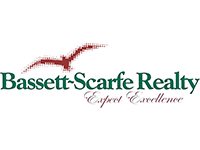 Phone Number: 9535 1877
Address: 6 Mandurah Terrace, Mandurah, 6210
Website: https://www.bassettscarfe.com.au/
Bassett-Scarfe Realty is third generation family owned agency currently providing services to the Mandurah and surrounding areas. Our long experience in Mandurah ensures our clients gain thorough expert knowledge of Mandurah, and our handpicked experienced skilled negotiators are educated and motivated to secure the best price when selling and securing tenants.
From sales, managing properties or strata management, Bassett-Scarfe Realty will ensure you have all the facts and support you need.
Please contact our office on 9535 1877, we are always here to assist.