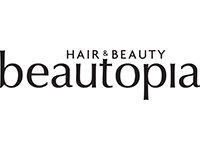 Phone Number: 9583 3030
Address: Unit 5, 16 Rouse Road , Greenfields, 6210
Website: https://beautopia.com.au/
BEAUTOPIA MANDURAH
OPEN 8.30am - 5pm Monday to Friday
9am – 12pm Saturday
Beautopia is proudly Australian owned and operated and has quickly established itself as one of Australia's leading Hair & Beauty outlets.
Our aim is to provide you with the latest ranges from imported and local brands offering the most competitive prices in the market.
We only endorse and supply quality brands which means you can shop with confidence for all your hair, beauty and nail products.
With brands like Jeval, Joico, Wella and Davroe plus many many more we have all your hair needs covered. Not to mention Mancine, Caron, Naked Tan, Hawley and Ellebana for all your beauty products.
We pride ourselves on great customer service and our new store is bursting at the seams with heaps of stock!
Come in and see us – Beautopia for All Things Hair & Beauty.
Certain products limited to trade only.