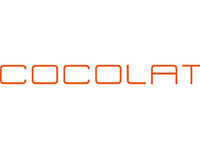 Phone Number: 9555 9892
Address: Shop G-086, 330 Pinjarra Road, Mandurah, 6210
Website: http://www.cocolat.com.au/
Nestled in the Adelaide Hills, each morning before the sun rises highly skilled chocolatiers, patissiers and bakers set about preparing the handmade delicacies that Cocolat is renowned for.
Cocolat's purpose-built artisan kitchen is located in Balhannah – a South Australian region famous for fresh produce and world class wineries. Inspired by the provincial atmosphere, Cocolat delicacies are handcrafted using only the finest quality ingredients to deliver premium products that truly satisfy.