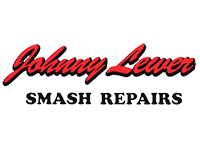 Phone Number: 95819494
Address: 20 Thornborough Road, Greenfields, 6210
Website: https://www.johnnylewersmashrepairs.com.au/
Johnny Lewer Smash Repairs is a family owned and operated business and was founded in 1982. We are the largest smash repairer in Mandurah and pride ourselves on delivering excellence and exceeding our customer's expectations.
Johnny Lewer Smash Repairs is owned by Michael and his wife, who purchased the business seven years ago. Michael originally started his apprenticeship in Perth and has always worked in the city.
The professional smash repair experts at Johnny Lewer Smash Repairs, can provide a variety of affordable repairs and services, including:
• Paint preparations
• Spray painting
• Paintless dent repair
• Vehicle restoration
• Heavy impact chassis straightening
• Computerised chassis measuring system
At Johnny Lewer Smash Repairs, we provide affordable and reliable repairs, along with good old-fashioned customer service. This means that when booking your vehicle in at our workshop, your experience will be a smooth one.
Our friendly staff are trained to help you with any enquiries you may have during this process. Our quoting system makes working with insurance companies fast and efficient, getting your claim processed quickly as possible and your vehicle back on the road is our priority.
For more information or for an over the phone quote, please get in contact with us today.
Our doors are still open and trading as usual.
Open: Monday - Friday 8am - 4:30pm.