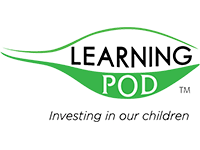 Phone Number: 1300 123 763
Address: 4/3 Fielden Way, Port Kennedy, 6172
Website: https://learningpod.com.au/
Learning Pod gives children the individualized attention that will allow them to thrive at school and flourish in their natural talents and skills. At Learning Pod, we have a team of educators that can assist in primary and secondary school subjects such as science, maths and English, as well as specialists who can help children with special educational needs.
We offer a large range of educational programs ranging from small homeschooling classes and educational workshops, to individually tailored one on one tutoring. We also provide educational enrichment to both gifted and talented children, and have specialists to assist those with special educational needs such as children with dyslexia, dysgraphia, autism and many others. Our shop also offers a range of sensory and educational products.
Have a teen needing some life guidance or direction? Learning Pod now offers classes that address life skills and self-evaluation
.
Every child has amazing talents; art, writing, building and creating, even pulling things apart, and some children need extra support. There is nothing more rewarding than watching a child discover what it is they're good at, and learning more about themselves in the process.
Not just a facility for families, Learning Pod is here to assist teachers as well. Our team has been working with schools, families and teachers for 30 years and know that teachers have been crying out for a comprehensive local supply of teaching resources. Learning Pod is here to help teachers access the supplies they need. We can provide all of your day to day stationery needs and educational resources. We also provide textbooks and textbook hire, as well as sensory and other therapy tools.