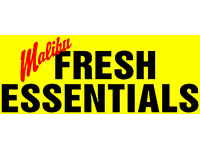 Phone Number: 9527 3108
Address: 110 Malibu Road, Safety Bay, 6169
Website: https://malibufresh.com.au/
Are you looking for the freshest fruit & veg in Rockingham?
Welcome to Malibu Fresh Essentials. You'll find an extensive selection of organic and local products for the whole family.
Fresh Seasonal, Organic And Gourmet Foods, 7 Days A Week
We Are Here To Serve You
At Malibu Fresh Essentials we understand that more and more people are becoming conscious of their health and the food they choose to eat. West Australians are now choosing to shop more regularly and tend to purchase organic, fresh healthy foods and avoid the mass-produced foreign products available today at many supermarkets.
Our store has been thriving since it was first opened in 2000 and, with over 25 years working with organic and conventional fresh food, we know that healthy food does taste better. Our commitment is to always supply the highest-quality fresh products and, where possible, support local Western Australian products and suppliers.
Eating healthy, fresh and tasty food is so easy when you shop at Malibu Fresh Essentials. You'll discover an extensive range of seasonal products, as well as organic, gourmet, vegan and gluten-free options.
With everything for your daily essentials, like milk and bread, through to fresh chicken and meat.
Do you have our new app?
There's plenty of great reasons to get our new FREE app on your phone.
Watch the short video to learn more >>>
Download the app:
iOS: https://itunes.apple.com/au/app/malibu-fresh-essentials/id1374545649?mt=8
Android: https://play.google.com/store/apps/details?id=com.app_malfresh.layout