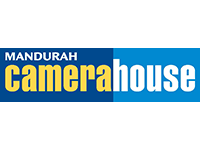 Phone Number: 9535 4638
Address: 1/7 Dower Street, Mandurah, 6210
Website: http://www.mandurahcamerahouse.com.au/
Mandurah Camera House knows that your photos are not just 'photos', they are precious memories. We can help save them, before they fade.
Come in and see us for printing, picture scanning, photo restorations and video tape conversions. Mandurah Camera House have access to a galaxy of telescopes, binoculars and cameras in-store.
See the ONLY dedicated camera specialists in the Peel Rockingham region at Mandurah Camera House for that personal service. For action cameras and accessories including the new D-J-I Drones, catch them in-store at your local Camera Store, Mandurah Camera House.
We have access to a galaxy of telescopes, cameras and accessories in-store. Payment options available, see in-store for tees and cees.