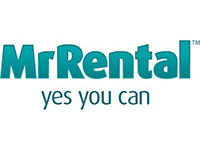 Phone Number: 9527 5400
Address: Unit 1/103 Dixon Road, Rockingham, 6168
Website: https://www.mrrental.com.au/locations/rockingham
Whether it's appliance rentals, furniture rentals, smart phone rentals or any household item you are wanting to rent - Mr Rental has you covered. With same day approval on most applications, and next day delivery to most locations, we make it super quick and easy.
Mr Rental also offer TV rentals, Audio Visual rentals, Computer rentals, in fact anything you can think of. We pride ourselves on sourcing any rental product - try us!