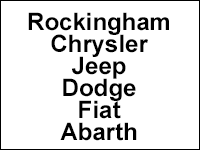 Phone Number: 9583 9000
Address: 8 Beale Way, Rockingham, 6168
Website: http://www.rockycjd.com.au/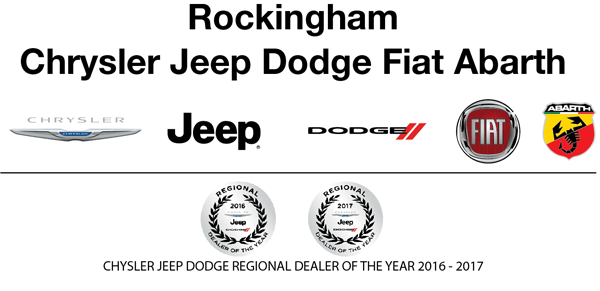 Visit our Jeep, Chrysler, Dodge, Fiat and Abarth facilities in Rockingham, with our new showroom, service centre and new, state of the art workshop, you'll see how we won the Regional Dealer of the Year for in twenty sixteen and seventeen. We are the only Fiat, Fiat Professional and Abarth dealer in the Peel Region.
Rockingham Jeep, Chrysler, Dodge, Fiat and Abarth proudly serves Rockingham and its surrounding suburbs. Rockingham offers a wide range of vehicles in many different colours and models, making the process of finding your dream vehicle simple. Our Sales Team is committed to providing you a level of service that consistently exceeds all of your expectations.
Nobody knows or understands your current Jeep, Chrysler, Dodge, Fiat and Abarth vehicle better than your Rockingham Dealer! We offer genuine Mopar parts and accessories that were specifically designed for your FCA vehicle! Our certified Mopar Technicians will take the pain out of getting your car serviced, and will provide you an experience of professionalism and quality. Call Rockingham Service Department today to schedule your appointment.