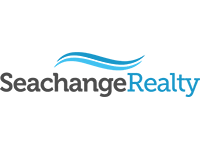 Phone Number: 9586 3288
Address: 48 Dolphin Drive, Mandurah, 6210
Website: http://www.seachangerealty.com.au/
Welcome to Seachange Realty in Mandurah. Established in 2007 as Seachange Realty Rent Shop, we are Mandurah 's premier specialist rental agent. What sets us apart from the rest? our experience, staff and dedication to customer service. In December 2016 Seachange Realty Rent Shop merged with O'Farrell Property Group and we now offer a broader range of services including Sales and Strata Management.
If you are looking at Buying, Selling or Renting a home, quality Property Management of your investment, or would like to discuss your Strata Management needs, give the friendly team at Seachange Realty a call, or visit us at our new premised at 48 Dolphin Drive in the award-winning Mandurah Ocean Marina.
Discover the difference we can make to your next property transaction today