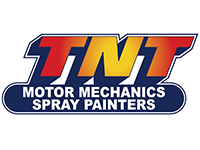 Phone Number: 9581 7211
Address: 29 Thornborough Road, Mandurah, 6210
Website: https://www.facebook.com/TNTMotorMechanics
Your One Stop Mechanic, Heavy Duty Diesel Engine, Panel & Paint Shop.
YES, WE CAN FIX YOUR TRUCKS, BUSSES, BOBCATS & CRANES.
YES, WE CAN REPAIR MECHANICS AND BODYWORKS IN THE SAME BOOKING.
At TNT Motor Mechanics and Spray Painters, we believe in building long lasting relationships with you. We want to provide the highest quality of service every time. We believe in transparency, honesty and being fair. We encourage you to talk & work with our technicians, who will answer any of your concerns.
Call us today to discuss your individual needs!