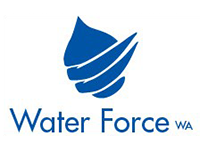 Phone Number: 9525 3374
Address: 19 Lewis Road, Serpentine, 6125
Website: https://waterforcewa.com.au/
Water Force WA is a premier fresh drinking water carter supplying to residential and commercial clients throughout Western Australia. We are also a leading preferred supplier of bulk water for filling swimming pools and for assisting the fire and emergency services. We are a registered, Pre-Qualified HSE Contractor to the Water Corporation, which means we follow all legislative requirements and industry standards that assure safe, quality water.