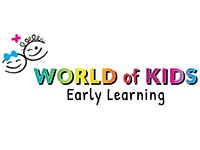 Phone Number: 9534 8389
Address: 152 Wanjeep Street, Coodanup, 6210
Website: https://www.worldofkids.com.au/
Two locations offering quality care from six weeks to five years:
Our brand-new purpose built centre 152 Wanjeep Street, Mandurah come and meet our Centre Director Toni phone 9534 8389 and World of Kids Halls Head, 36 Honey Suckle Ramble, Halls Head with our Centre Director Laura phone 9534 8355.
• Early childhood teachers offering 3year old kindy program
• Locally owned and operated since 2004
• Easy online booking app
• Offering flexibility for FIFO, changing rosters and casual bookings
• One-week free care terms and conditions apply
• Reliable long-term, passionate staff
• Come in and meet our dedicated team
• Our goal is to inspire children, plant a seed and watch them grow
• If you are looking for Outside school hours care check out one of the FUN-A-RAMA's located at many of the local schools.
• We also have an amazing Out of School Hours and Vacation Care programs at one of our many FUN-A-RAMA sites!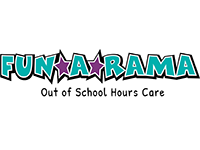 Our Philosophy:
We believe it takes a village to raise a child, the many different beliefs and knowledge helps to build a child's individuality, confidence and supplies them with a greater understanding of the world around them. One way that this is achieved is through our involvement with the local community.
At World of Kids we aim to provide opportunities for the next generation to have the fundamental skills necessary to lead a sustainable and healthy lifestyle.
All families are different and therefore we value the importance of flexibility and have a deep understanding of the many different cultures and beliefs within our service.
Our service is fortunate enough to have a team of dedicated staff that feel like a close family, making continuity easy.
Building strong relationships with all children help us to support their individual needs through our play-based curriculum and planning cycles influenced by Reggio Emilia, Montessori and Kathy Walker.
Our goal is to inspire children, plant a seed and watch them grow.