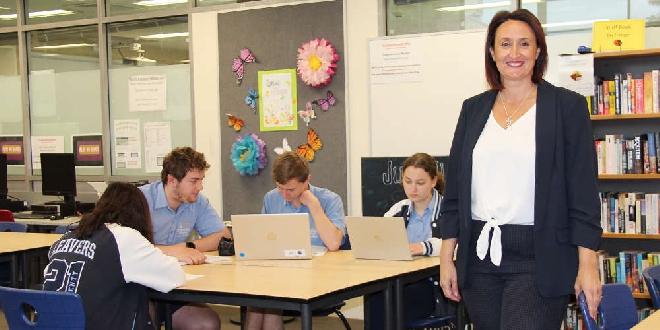 Kelly Bennett is Comet Bay College's new principal.
Comet Bay College started Term 4 with a new principal.
Kelly Bennett takes the reins following the departure of Jamie Hayres earlier this year, bringing a wealth of experience and enthusiasm to her new role.
The mother-of-two started her career in England as a maths teacher and most recently spent 11 years at Coodanup College in Mandurah.
Mrs Bennett said she was excited to be part of the college and wanted to play an integral role in its ongoing journey of success.
"I am excited to get to know the staff, students and families that work so well together in our college community," she said.
"Comet Bay College is renowned for its diversity – catering for students with a wide range of interests and aptitudes – and I want to continue to nurture an environment that provides supportive and caring learning experiences for all students."