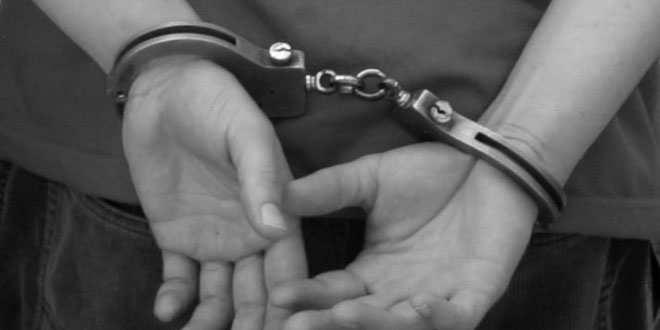 PIC: File
Police have charged a 24-year-old man from Mandurah following a series of incidents in the area.
It is alleged that on Sunday March 3 the man stole a black Jeep Patriot from a house in Luttrell Street in Beelier.
Then at around 8pm on Wednesday March 6 he entered a house in Lamberts Cove in Secret Harbour and stole handbags and keys.
Around 8:30pm that same night, the man entered the garage of a house on Flagstaff Crescent in Secret Harbour and stole tools and household items.
At around 6:30am on Thursday March 7 the man stole two potted plants from outside a house on Britawast Road in Madora Bay.
The man then kicked open the front door of a neighbouring property, but left when disturbed by an occupant of the house.
At around 6:40am that same day, he kicked open the door of a house on Jannali Way in San Remo and stole jewllery and shoes before returing to the stolen Jeep vehicle and driving away.
Police then sighted the Jeep in Jannali Way and attempted to stop the vehicle but the driver failed to stop; instead driving down stairs at the end of Boileu Place in Meadow Springs before abandoning the vehicle.
At around 6:45am he entered the backyard of a house in Cleveland Court and stole a child's bicycle.
The man then entered the backyard of another property in the street where he stole a phone, tobacco and keys from the table.
He used the keys to enter the garage and attempted to start the car.
The cars alarm went off and the men fled on foot before being held by local residents until police arrived.
The 24-year-old Mandurah man has been charged with 19 offences:
- Unlawful damage
- Steal motor vehicle (attempted)
- Steal motor vehicle
- Six counts of stealing
- Three counts of trespass
- Three counts of aggravated home burglary and commit
- Reckless driving to escape pursuit by police
- Aggravated home burglary with intent
- Attempted aggravated home burglary with intent
- No authority to drive (never held)
He was refused bail and will face Perth Magistrates Court today.