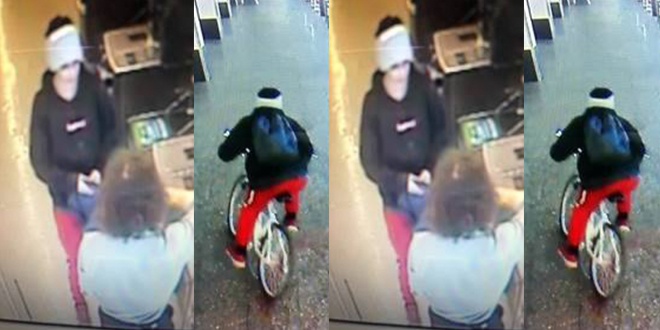 PIC: Mandurah District - WA Police Force - Facebook page
On Sunday 7 April 2019 at 3:19pm an unknown male was involved in an incident at Woolworths, located at 8-10 Smart Street, Mandurah.
The male is described as olive skinned, between 17 to 22 years old, slim build, approximately 180 cm tall with a piercing in his bottom lip.
He was wearing a grey and white beanie, black, hooded jumper with the words 'SUPREME' in white on the front of the jumper, red track-suit pants and red shoes with white soles. He was carrying a blue back-pack and riding a light coloured mountain bike.
Mandurah Detectives would like to speak to anyone who may have information relating to this male. Should you have information, please call crime stoppers on 1800 333 000 and quote report number 070419 1519 13908.
If you see this male, please do not approach him and call police on 000 alternatively 131 444.